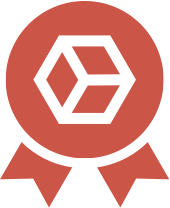 UX-PM 3 "Leading UX"
This level is for those who have already done the previous level or for those who need to acquire a deeper knowledge about how to define a UX strategy, stipulate metrics and KPIs for UX and measure the impact of UX on a project.
Objectives
Understand maturity in company UX.
Plan and integrate UX activities in company strategy, considering projects and processes.
Optimize UX investment in each phase of project lifecycle.
Define UX metrics and KPIs.
Measure and communicate the impact of UX in operations, finances and generating fidelity among customers.
Who can participate
To participate in UX-PM Level 3 Certification, it is necessary to have Level 2 certification or to undergo an interview before enrolling, for evaluation of your knowledge and experience, guaranteeing you get the best out of the training.
If you did not do Level 2, please send an e-mail to uxpm@mercedessanchez.com.br, with reference "UX-PM Level 3 – Interview" and we will schedule an interview.
Content (summary)
Module 1: Convincing and building a UX business case
UX Challenges.
UX Maturity.
UX as investment.
Identifying UX opportunities.
Aligning with the organization strategy.
Building a business case for a UX project.
Module 2: Communicating UX
Communicating UX in a strategic manner.
Generating empathy and telling a story.
Module 3: Setting up a UX team
What is so special regarding UX resources.
Essential knowledge and complementary abilities.
Evaluating and recruiting candidates.
Module 4: Creating a UX briefing
Main elements of a UX briefing.
Characteristics of well-defined UX targets.
Module 5: Planning UX
Participative collaboration and design.
User Planning and Research.
Design Thinking.
UX and iterations.
Planning: milestones, parts and responsibilities.
Module 6: Prioritizing UX
Converging thoughts.
MVP and methods for prioritization.
Techniques to align priorities.
Module 7: Measuring UX
UX quality, signs and metrics.
Measuring UX and Usability.
UX KPIs.
Tools to measure UX.
Duration and classes
2 days, full time.
Small groups of 6 to 10 participants.
Exam and certification
Test with multiple choice questions and interview with the instructor.
Certificate delivery ceremony.
Trainers
Mercedes Sanchez and José Gil have 15 years of experience in UX and have developed projects in Brazil and Latin America, for Brazilian and international companies.
They are the founders of Mercedes Sanchez UX Research, one of the firsts UX consultancy companies in Latin America, recognized and respected by global and Brazilian clients, and the only Brazilian company to be a "full-partner" of the UXalliance.
They have already planned and executed hundreds of projects for large players on the global market that operate in several areas, including financial services, e-commerce, travel and tourism, health, social media, auto industry, communications, etc.