UX-PM 1 "Adopting UX"
UX-PM 1 certification is for all professionals, with no restrictions. Even if you are not a designer and don't have knowledge of UX you can participate. And if you already work in UX, you can also participate to improve your knowledge, so you can correctly include UX activities in projects.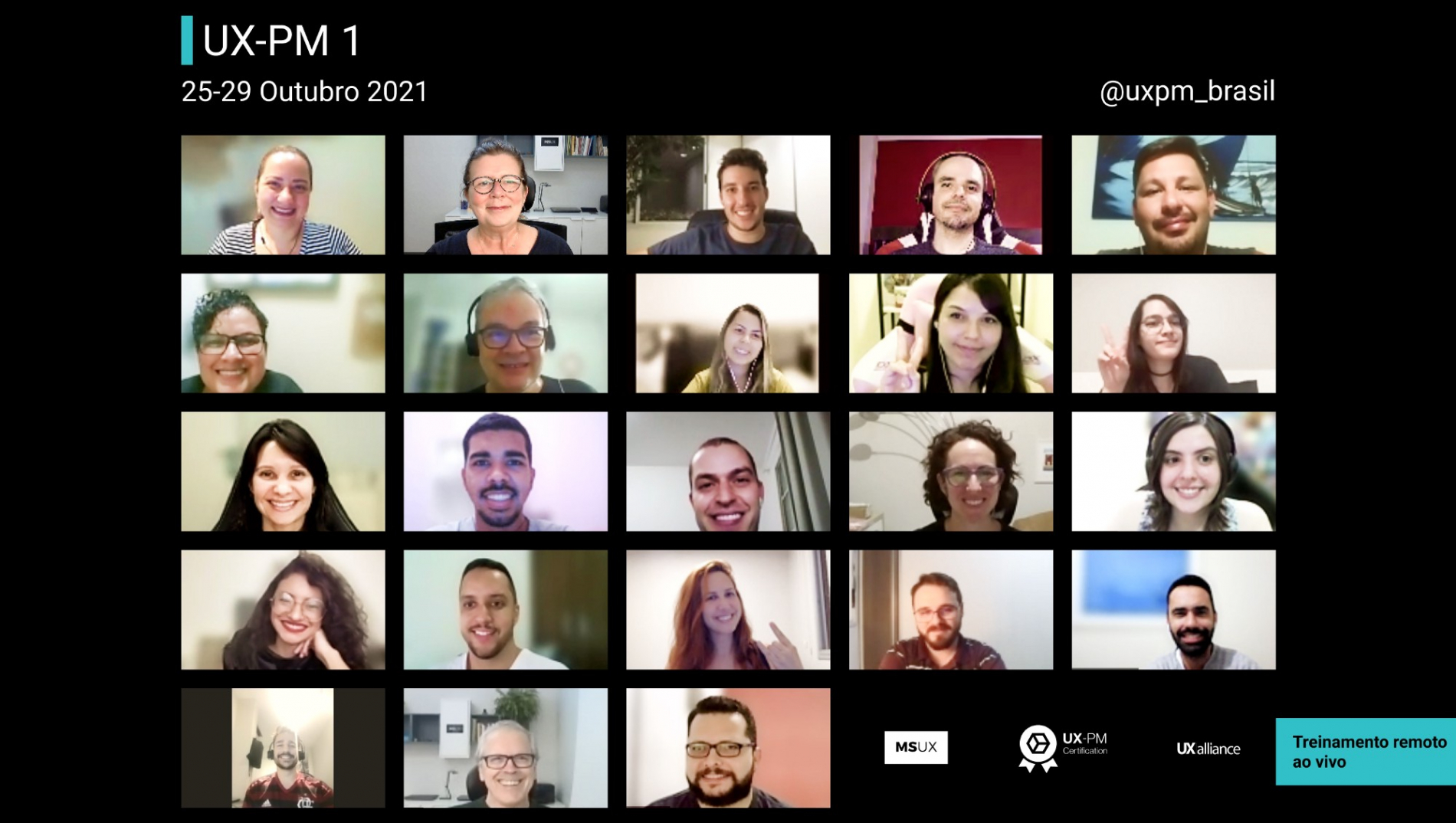 Objectives
Understand key concepts, methodologies and UX tools.
Eliminate false myths and wrong concepts about UX.
Detail the benefits of a UX approach in business.
Learn methods for UX integration in digital projects.
Define the UX methodology and tools that are most adequate for a project.
Spread the UX culture within the company.
Who can participate
All professionals, no restrictions.
Content (summary)
Module 1: Understanding UX
Understanding User Experience.
What is UX: concepts and challenges.
Technology, behaviors and contexts for use.
Broad and multichannel experience.
UX as a differential.
Usability and User Experience.
Module 2: UX & Human Factors
User Experience & Human Factors.
Ergonomics, memory, cognitive factors.
Emotional design.
Module 3: UX processes and benefits
UX approach.
How to insert UX into product development.
Return on Investment.
Module 4: UX Tools
User Centered Design.
UX in cascade and Agile projects.
Main methodology and UX tools (interviews, research, personas, user journey, story boarding, prototyping, usability tests, etc.).
Module 5: UX in your organization
Communicating UX, how to sell internally.
Maturity Model.
Immersion and application: practical cases and exercises.
Duration and classes
2 days, full time.
Small groups of 6 to 10 participants.
Exam and certification
Test with multiple choice questions and interview with the instructor.
Certificate delivery ceremony.
Trainers
Mercedes Sanchez and José Gil have 15 years of experience in UX and have developed projects in Brazil and Latin America, for Brazilian and international companies.
They are the founders of Mercedes Sanchez UX Research, one of the firsts UX consultancy companies in Latin America, recognized and respected by global and Brazilian clients, and the only Brazilian company to be a "full-partner" of the UXalliance.
They have already planned and executed hundreds of projects for large players on the global market that operate in several areas, including financial services, e-commerce, travel and tourism, health, social media, auto industry, communications, etc.